EXCITING MOVIES
---
FROM RIP-ROARING WESTERNS TO UNDERSEA ADVENTURE!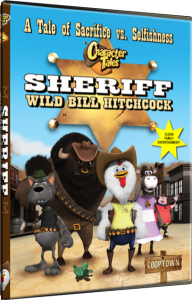 Wild West at its Best! Learn with Wally and Francis how to choose Self-Sacrifice versus being Selfish.  Read More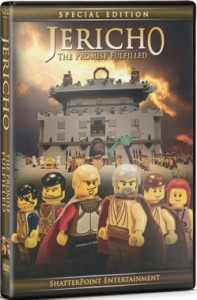 The Battle of Jericho depicted in classic stop-animation with your child's favorite lego characters!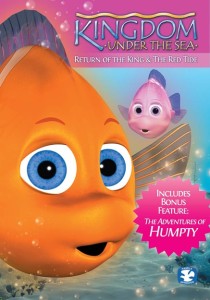 Kingdom Under the Sea includes two creative stories to help children learn about Jesus' death and resurrection and how we can be saved by entering into Christ. There is a special bonus of the Spiritual Adventures of Humpty Dumpty. 3 Movies for approximate total of 90 minutes.

Package Deal: Get Both Kingdom Under the Sea DVDs
5 Movie DVD Set. The Sugar Creek Gang movies are fun hour-long dramas about outdoor adventure styled after the classic books set in the 1950's.

Boxed Set of 5 DVDs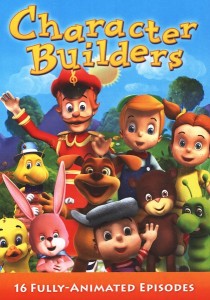 Have fun learning character with your children. The set of 8 DVDs teach 16 different character traits. Learn one quality per week and praise your children when you "catch" them succeeding. Move on to another trait the following week and repeat three times per year.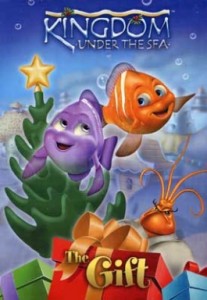 The Gift is the third in a creative series of Kingdom Under the Sea and includes many new characters that are sure to become favorites. Sharky the Shark runs the store and gets the kids all interested in "gimmee, gimmee, gimmee" at Christmas time. Finally in the end, the whole town learns the real meaning of Christmas and that Jesus is the best gift of all.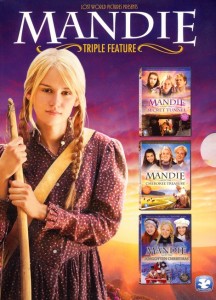 3 Movie DVD Set. The Mandie movies are feature-length dramas based on the classic books by Lois Gladys Leppard set in North Carolina in the early 1900's.



.

Boxed Set of 3 DVDs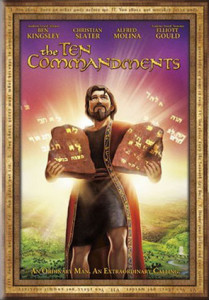 Animated Cinematic Thriller of the Biblical Epic of the life of Moses. Watch as Moses is rescued early in childhood to become a Prince of Egypt. In a surprising turn of events Moses is exiled only later to return and challenge Pharoah to "Let My People Go." Feature Length.